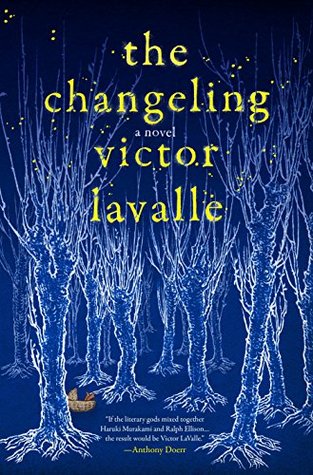 I love LaValle's writing so I jumped at this book on release day and swallowed it whole. And yes, I liked it very much. Not as much as Big Machine or The Ballad of Black Tom, but very, very much. What I love about LaValle is that he has a take-no-prisoners approach to his characters. Nobody gets off without a few bruises at the very least, and you come away from every story knowing that, for better or worse, these characters will never be the same.
I got to the end of this book and I was still waiting for another shoe to drop. I still am nearly 12 hours later. The characters are so well developed you can't help but wonder how they'll cope with a less fraught life, much as they may desire nothing more. And will they actually get their wish? Hard to say. This is LaValleworld after all. Nothing is entirely a sure thing.
But the prose is sleek and convincing, the horror isn't so much in the grisly bits, but in the steady build-up of the oh-god-oh-god-what-is-going-on? tension which is really the best kind. The characters are sympathetic, though not perfect, and there are stories within stories. It's a book to savor, and one that made me smile often from the sheer pleasure of reading LaValle's words.
If you're not familiar with his work, you should be. He's a wonderful, original author with a good deal to say, not just about fantasy and horror, but about being human, and about minorities and sub-cultures in our society.